In fourth grade, my art class was given an assignment to make something out of papier-mâché. There were no restrictions, unless you tried to make boobs. While other kids sculpted away on sports cars and rainbows, I chose to make a bloody alligator. Upon completion, my project closely resembled a frog with rigor mortis and crooked teeth. My teacher patted me on the back in reassurance. Regardless of my project's questionable appearance, I was proud. I have to wonder if director Nick Millard has had a similar experience.
Mostly known for his softcore/hardcore work during the late 60s and early 70s, Nick Millard turned his attention to no-budget horror in 1975. Bow your head and be thankful for that decision. After spending five minutes in the company of Satan's Black Wedding, you'll know exactly what I mean. Taking the abnormal route, Millard churned out a series of crude, homemade, hour-long fever dreams, experimental in nature and marvelously bent. If there was ever an argument against leaving a schismatic auteur to his own devices, it will now be squelched.
Razor blades, green shag carpet, and plastic fangs — all in a day's work when you're planning Satan's Black Wedding. Young actor Mark returns to his hometown of Monterey, California, to investigate the apparent suicide of his sister Nina. After investigating the blood-soaked crime scene with the cops, Mark meets up with Jean, a bookstore owner that was helping Nina write a "vile" tome on satanic rituals. All the while, a vampire cult, led by the evil Priest (who also has a mustache), gorge themselves on various people. Mark and Jean get it on and begin to unravel the mystery, but are they too late?
With its warbled piano score, picture postcard locations, and abrupt climax, Satan's Black Wedding feels like a self-contained slice of a bigger pie that doesn't exist. We jump right in with the bloody shock of the opening minutes and the displacement doesn't let up. It's a trick that works to the film's advantage. Both the brief, 61-minute runtime and the reliance on cheap, exaggerated violence help things along when the plot loses steam. Millard then takes the cake with his awkward close ups, caffeinated edits, and illogical compositions. Not once did I lose interest in what was going on. More frequently, I was impressed by how perfect it all really was. As a reel to reel tape machine crawled to a standstill over the ending title card, my assumptions were correct. Nick Phillips was a trash virtuoso.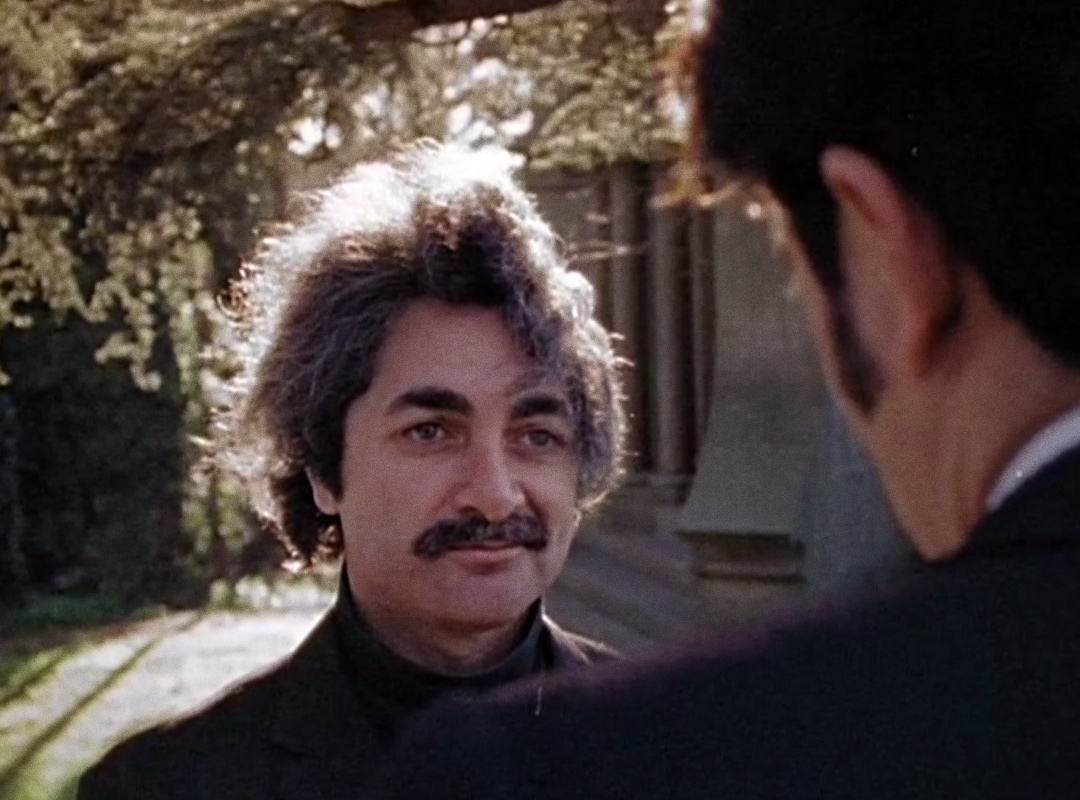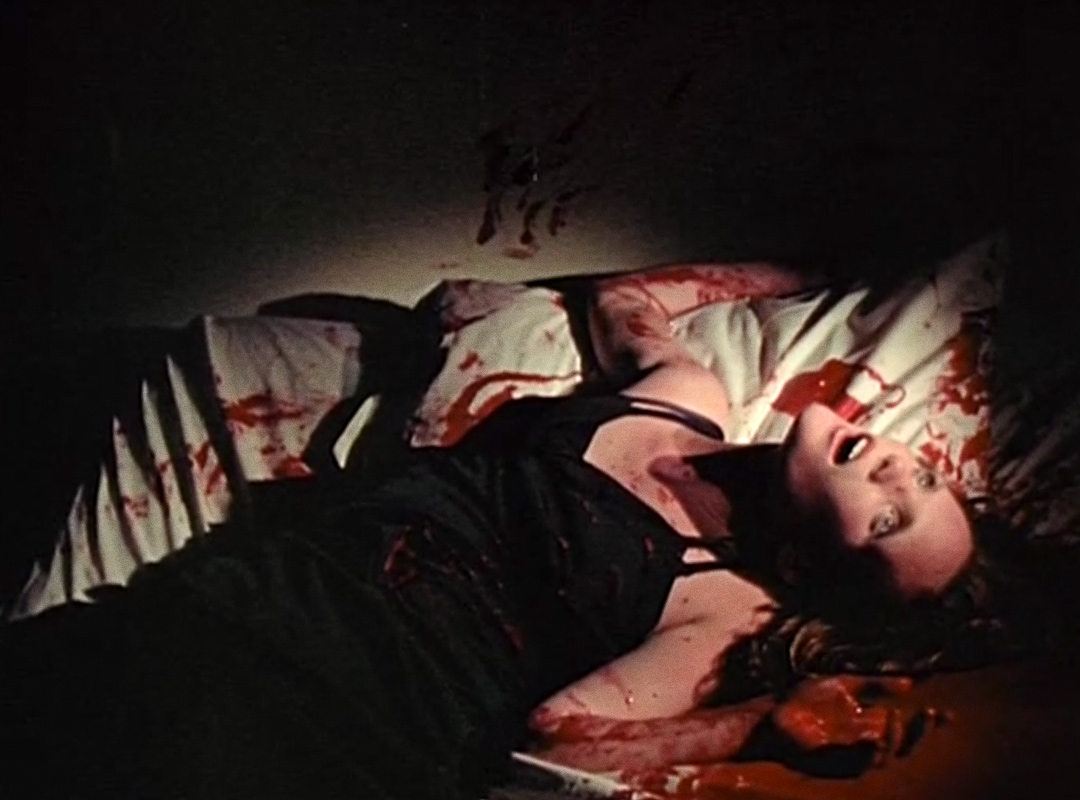 Extend a hand to Ethel Jankowski. Be careful though, because she might eat it or chop it off — that's what happens in Criminally Insane. After some shock therapy, obese Ethel (Priscilla Alden) returns with her grandma to their shared flat in San Francisco. Doc's orders: lose some weight. When Grandma empties the fridge and bolts the pantry shut to help curb Ethel's intake, our hero loses her shit and the bloodshed begins. Soon after, Ethel's prostitute sister shows up for a few days, with her Hollywood pimp in tow. It's all eat, kill, eat, kill, eat, kill, cocaine, and then "I'm gonna watch Gunsmoke." And that's just a taste.
Equal parts depressing, ludicrous, and liberating, Criminally Insane made my eyes bleed with joy. It's like a Playskool version of The Honeymoon Killers by way of Frederick Friedel's Axe and just a hint of John Waters. The film is filled with unlikable characters, scummy locations, and the thickest neon gore I've ever seen. The techniques on display in the same year's Satan's Black Wedding are multiplied ten times over. Edits constantly rip through for the entire 61 minutes. The camera never sits completely still. Awkward slow motion and strange objects somehow become important. And how about those actors? French New Wave meets Bill Kerwin for doughnuts and they hit it off splendidly. The grit is everywhere, from the racist comments to the sex scenes, which kick off with the romantic lines "You need a good beating once in awhile…all women do." Basically, Criminally Insane is an impossibly great time, a paragon of trash entertainment. Just like Satan's Black Wedding.