NIGHT FEEDER is coming soon!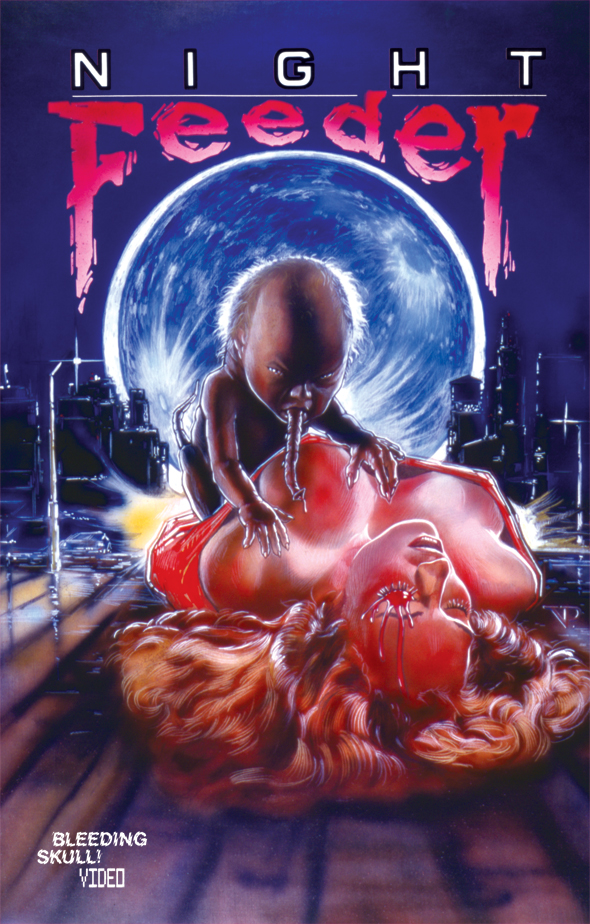 We're happy to announce that our fourth BLEEDING SKULL! VIDEO release in collaboration with Mondo is Night Feeder (1988)!
RELEASE DATE FORTHCOMING!
Fear chokes the free-wheeling underbelly of San Francisco's punk scene as a killer stalks the night to feed an unspeakable appetite. Community suspicion focuses on Disease, a band that is tainted by groupie deaths allegedly induced by the drug DZS, and on "The Creeper," a misshapen outcast from the bowels of the city. A writer probes the gruesome murders and the story hits close to home, as the web of death devours neighbors, friends, and lovers. Dementia! Disease! DZS! DEATH!!
Shot in San Francisco by filmmakers James Gillerman, JoAnn Gillerman, and Jim Whiteaker, Night Feeder was briefly released on VHS in Poland before disappearing completely. An important and crucial missing link in shot-on-video horror history, Night Feeder makes its North American home video debut with BLEEDING SKULL! VIDEO.