Help AGFA Preserve The Legacy Of Something Weird!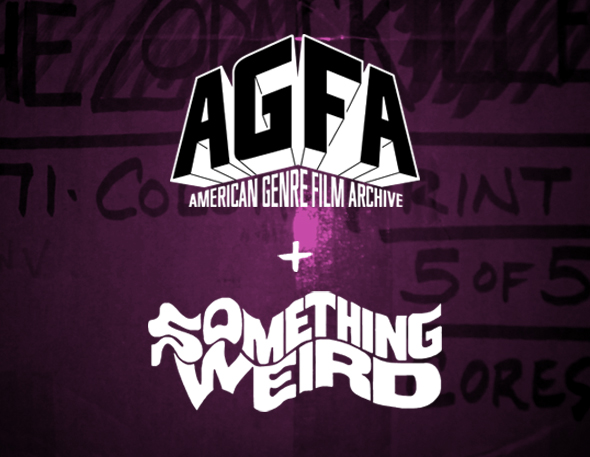 It's no secret that Bleeding Skull! wouldn't exist today if it weren't for Something Weird Video. Those black and neon VHS tapes with luridly bizarre covers introduced us to a whole new world of filmmaking, one where traditional storytelling and reality were eclipsed by passion, sleaze, and a singular vision that was unfazed by lack of budget or experience. These are films where no one questioned, "Hey, is this a good idea?" because all the ideas were good. Not only did Something Weird introduce us to the titans of genre — Doris Wishman, H.G. Lewis, Michael and Roberta Findlay, among others — but they also educated us in exploitation. There is a lot more out there than just blaxploitation or sexploitation; there's bumsploitation and carsploitation, and everything in between. Something Weird cared about these films before anyone else did, and they continued to do so even when people made a CGI'd version of The Great Gatsby, something no one — and I mean no one — asked for. But Something Weird gave us films we didn't know we wanted. This is the legacy of Mike Vraney and Lisa Petrucci. And while Vraney is sadly no longer with us, Petrucci has soldiered on and is fighting the good fight against CGI'd Leonardo DiCaprio.
The American Genre Film Archive (AGFA) has collected prints and saved them from obscurity. If you've ever watched an exploitation/trash/gutter genre film on 35mm, there's a good chance that the print came from AGFA. Like Something Weird, AGFA is about preserving genre films and making sure a crucial part of cinema history doesn't disappear. Now AGFA is working with Something Weird to save their 35mm prints and preserve them before they degrade and die a lonely, painful death. To do this, AGFA needs a 4k film scanner.
This is where you and I come in.
AGFA has launched a Kickstarter to raise funds to preserve Something Weird titles and distribute them in theaters, home video, and VOD. For just a few shekels and a smile, you can help bring Something Weird titles into your own home and into other people's homes (preferably while they're there). Please consider donating and secure your copy of The Zodiac Killer, which, seriously you guys, is really, really good. Really.
We dimwits at Bleeding Skull! feel strongly about this campaign. Not only because Joe and Zack are part of the team at AGFA, but also because Something Weird has had an important hand in our education and yours. We owe a lot to them and this is just a small way of saying thanks.